This tutorial shows how to disable advertising from Amazon being displayed in the Dash.
The instructions are for Ubuntu 13.04, it should be the same or similar for other versions, but no guarantee is made.
When you interact with Ubuntu through the Dash Panel, search results from Amazon are displayed to you.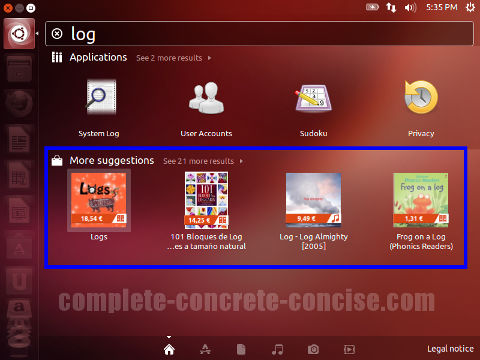 1) Launch the Dash by tapping the Windows (Super) key:
Note: tapping the Windows keys means pressing it as though you intend to type it. It does not mean holding down the key (holding down the key does something else).
Ubuntu calls this the Super key

2) Type privacy into the Dash search field: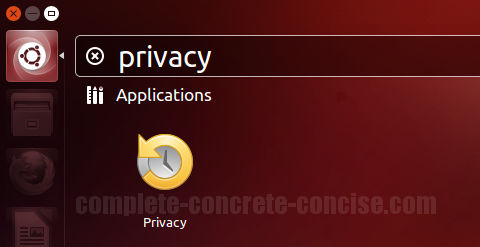 3) Press the Enter key. This will launch the Privacy management dialog.
Note: pressing the Enter key will select the first Dash entry. If Privacy is not the first entry, then use the keyboard arrow keys or mouse to navigate to the appropriate icon.
If pressing Enter does not launch the privacy management dialog, then click on the Privacy icon.
4) Click on the On / Off slider located to the right of: "Include online search results." This will toggle the setting to Off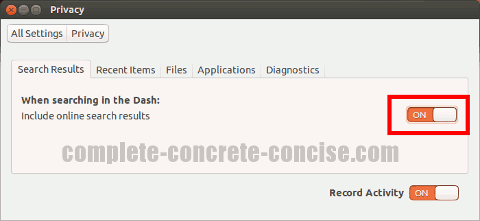 5) Close the dialog. You can close it by clicking on the red X in the upper left corner of the dialog or you can close it by pressing Alt + F4.
Note: pressing Alt + F4 means holding down the Alt key while tapping the F4 key as though you intend to type it.