This tutorial is for users whose web hosting administration front end is cPanel version 11.34.1 (build 12).
It may be the same or similar for other versions of cPanel or other web hosting administration front ends, but no guarantee is made.
Sometimes it is necessary to edit the .htaccess file. By default, cPanel hides this file from the user.
1) Find the section titled Files and click on File Manager:

2) Select your website from the dropdown box (only necessary if you have more than one site). Check the Show Hidden Files (dotfiles). checkbox. Press Go: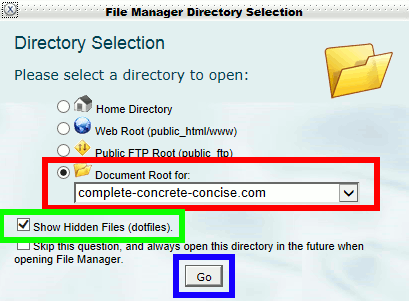 3) Select the .htaccess file by clicking on it (just a single click – double-clicking will attempt to download it), then click on Edit icon to edit the file: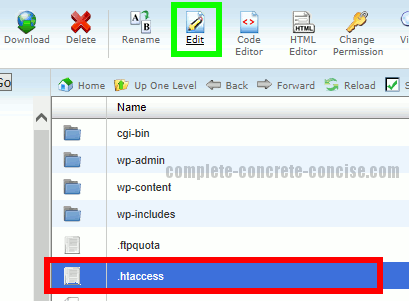 Warning: incorrectly editing .htaccess can render your website unusable.
Ensure you make a backup of it before proceeding.