Background
I've played with Linux for almost 20 years. My first experience was trying to compile it, in the early 90s, from sources (gotten off a CUG CD?), but Turbo C wasn't able to compile it.
By the mid-90s, I was playing with compiled distributables. While they were interesting and often had some neat features, I never considered them ready for the desktop.
Ubuntu 11.04 was the first Linux distro I thought could be deemed ready for the desktop. Sadly, 11.10 takes a step backwards and once again shows Linux as "not quite there".
The Setup
I tested the upgrade of 11.04 to 11.10.
I installed 11.04 in a VirtualBox (4.1.2r73507) system. The virtual machine was configured to have 1 cpu, 1024Mb memory, 12Mb video memory, 8Gb hard drive.
This is the same configuration I run my "real" setup of Ubuntu 11.04 in.
I did not run the 11.04 software updates. I figured there was no need since I would be upgrading to 11.10 and any necessary updates would handled that way.
I did not install the VirtualBox Guest Additions.
I did accept to download updates and install third party software during install of 11.04.
The Upgrade
After installing 11.04, I went to the update manager and selected to upgrade my system to 11.10.
This is where the first thing went wrong. I ended up with two upgrade screens. Ok, minor glitch, closed one and proceeded with the other.
Ubuntu informed me the download was going to take just over an hour, so I went out and ran some errands. When I checked on it about 3 hours later, Ubuntu was just finishing the last of the updates (estimated 6 minutes remaining) – everything was going well.
At least until it got to the cleanup part of the install – everything froze (the mouse cursor still moved around, but nothing else was responding. I figured it might be busy, went and prepared dinner, fed my family, came back 2 hours later and it was in the same frozen state.
I tried sending the shutdown signal (twice) via VirtualBox, but that didn't work, so I powered down the virtual machine.
Some images may be clicked for full sized versions.
Restarting the Ubuntu 11.10 Install
The 11.10 machine seemed to be booting much slower than my 11.04 install. Ubuntu 11.10 seems to be having (or thinks it is having) network connection problems (as far as I know, my network connection is fine). Nevertheless, every time it boots up, it keeps insisting I don't have a full network connection. Ubuntu 11.04 never had this problem (or, at least, never reported it):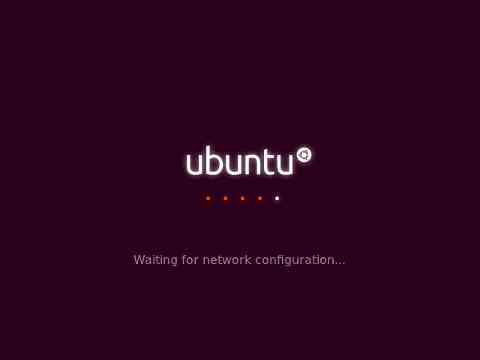 My 11.04 Ubuntu install never waited for a network connection.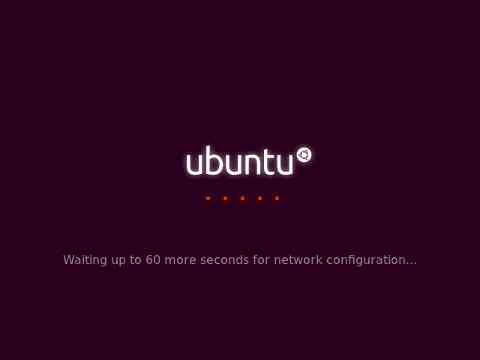 Ubuntu 11.10 is going to try for just 60 more seconds …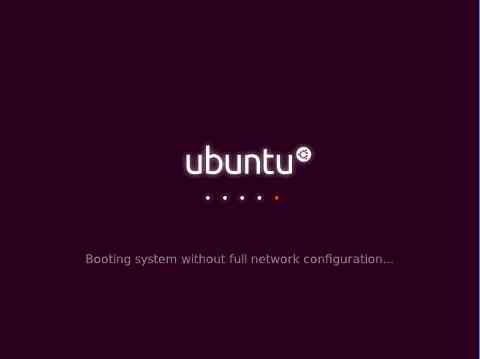 As far as I know, I have full network connectivity. So I wonder what Ubuntu is having problems with?
Changing Desktop Environments
Ubuntu 11.10 runs Unity 2D as the default (and only) interface. Finding Unity confusing, I installed LXDE as the desktop environment. Instructions for changing your Ubuntu desktop can be found here
It is not at all obvious how to change your desktop environment at login. That little asterisk / star in the upper right corner looks a lot like the symbol Ubuntu uses for shutdown – it does not say, "Click me to change your desktop environment."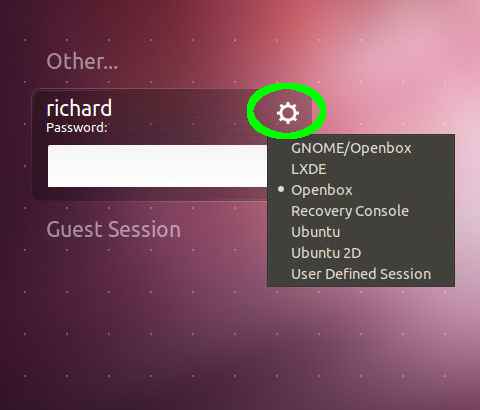 After trying out LXDE, I wasn't sold on it. Seeing that a number of other interfaces were available, I tried them out (except recovery console).They all give me the Unity 2D environment, except for Openbox, it left me with an unusable blank screen – necessitating sending Ubuntu the Shutdown signal. Even after rebooting, all I would get is a blank screen. Bad. I did one more reboot cycle and then decided to change my hardware settings. I hoped giving more RAM and video memory might sort out the problem. I upped the virtual machine's hardware settings to give 1536Mb of RAM and 32Mb of video memory. This got me out of the blank screen of nothingness problem. I selected the Unity 2D interface.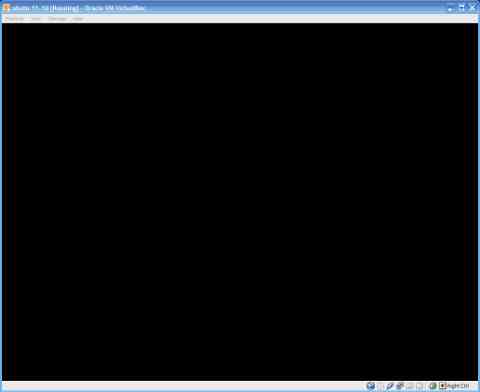 The mysterious blank screen of nothingness. (And, yes, I did spell Ubuntu wrong when when I entered the name for the virtual machine.)
More Hang-ups
I did a little customization, selected a new background.
Then I selected System Settings –> Software Settings to try and find a faster download centre. It got part way through the process and then stopped. I left it running overnight (just in case it was because the servers it was testing were slow), but, some 8+ hours later, the progress indicator hadn't moved:

Closed the dialog and got this error message:

Then I tried closing the Software Source console – it wasn't responding. At all. It was a though it was just part of the background.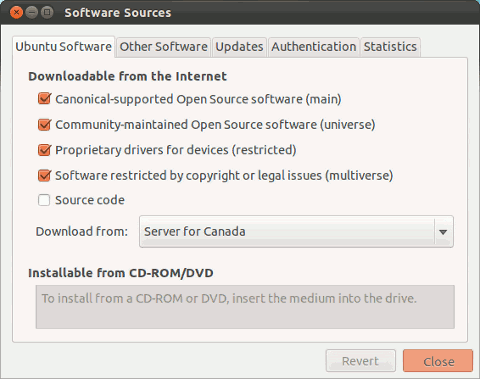 I popped up the system monitor and noticed 11 software-properties-gtk threads were sleeping waiting on a futex_wait_queue_me flag / mutex / semaphore / whatever. Selected them and killed them, this got rid of the Software Source console.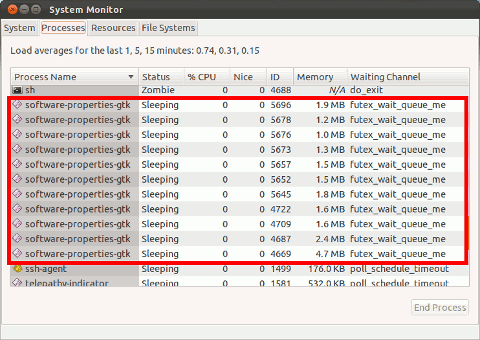 A Quick Overview of Unity
Unity is, essentially, a search engine for your computer. No longer do you have to hunt through folders trying to find something, just type your query into the Unity search box and it will find your applications and, presumably, your documents (assuming they have been properly indexed).
I installed two applications: Code::Blocks (a programming IDE) and GNAT GPS (a programming IDE for Ada). Both installed fine (once again showing, as far as I can see, no network problem).
Code::Blocks installs a menu entry to allow launching of the application. Since Unity 2D (and I presume Unity too) don't have a launch menu, there is nowhere to click to launch it.
If you go to the Dash interface (click on the topmost icon or press the Windows key on your keyboard):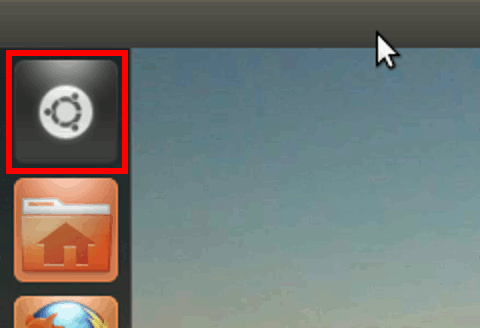 you can type type in the name of the application and it will show up:

The Unity interface works very much like searching with Google. As you type your query, the number of matches decreases until you find what you want. Unlike searching with Google, Unity does not: (1) auto-correct typos, nor (2) try to infer what you are looking for – the match has to be quite precise. I presume there are additional tags or keywords that can be associated with an application to help Unity find it.
Searching on game and games bring up different results. Neither of them suggests the installed Sudoku game (which used to be found in the Games menu of the classic interface). If you want to play Sudoku, then you have type in Sudoku, unfortunately, misspelling it as sodoku, soduko, sodoko (and others) is possible and you will get no results; searching on puzzle will locate it: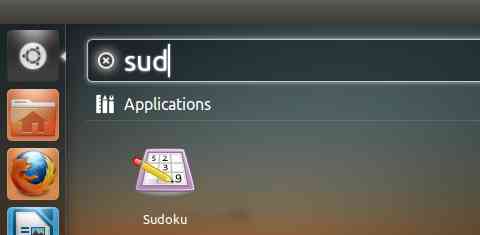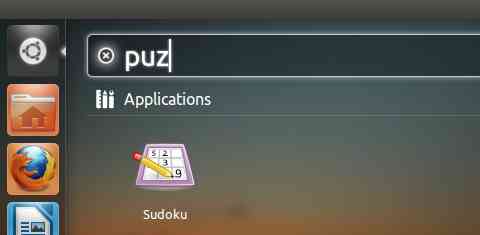 Just not Working
GNAT GPS does not install a menu item for launching. You are instructed to launch the IDE from the command line by typing in gnat-gps – that is so quaintly early 1990s. While I do use the command line for some tasks, in general, if I am running a windowing environment, I expect to access my applications from that environment and not have to drop to a terminal to do so. NOTE: this is a shortcoming of the GPS install, not Ubuntu, Linux, or the desktop.
In 11.04, I was able to manually create a menu entry for GNAT GPS. I can't do this in 11.10 because the Main Menu application doesn't work. Period.
When Code::Blocks installed itself, it created a Main Menu entry – I can see it in the interface. What I cannot do is edit the menu entries. I can't Add, Delete, or modify them in any way. The New Menu and New Item keys don't work – you can click on them, but they do nothing: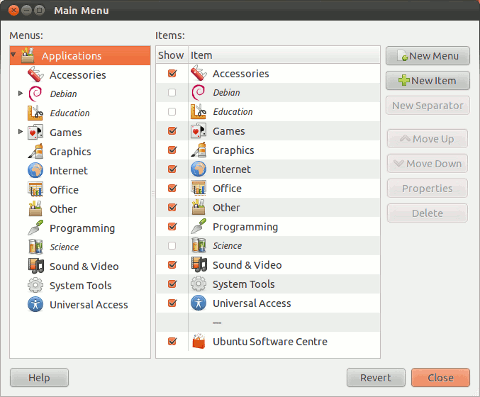 Clicking on Help is of no use either, I get the following error: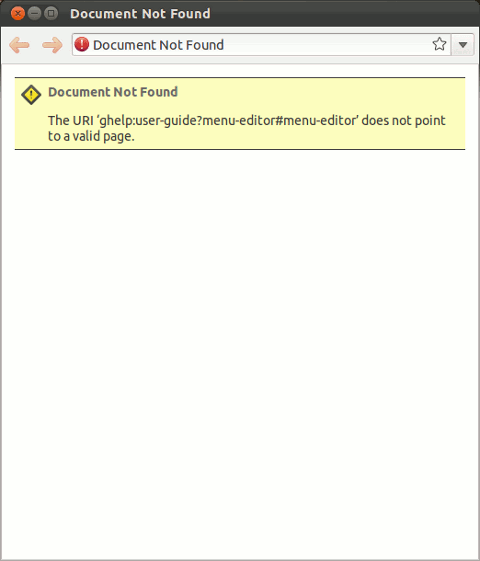 Conclusion
I find Ubuntu 11.10 an extremely disappointing step backwards – it goes back to the tired tradition of Linux being not quite ready for prime time.
On the other hand, Ubuntu 11.04 (using the classic interface) was the first Linux I've played with that I felt was ready for the desktop because it worked. There were no mysterious crashes or hang-ups or glitches (ok, Nepomuk Backup didn't work – a serious fault to install software and not install or configure it to work, but aside from that, 11.04 worked).
I continue to use 11.04 on a laptop and under a virtual machine on my desktop. I hope 12.04 will fix these problems and make me feel that it is ready for the desktop.
Post Mortem
I am not sure why 11.10 acted up on my system while 11.04 did not. Maybe I should have installed all the updates to 11.04 before upgrading to 11.10. Maybe I should have just downloaded 11.10 and installed from that. Maybe the fact that the upgrade crashed during cleanup left my install in some funky state. Maybe my installation of LXDE (despite my deciding not to use it) is responsible for my problems? Maybe it is the new Unity 2D interface?
I don't know. I am not going to bother reinstalling 11.10. I am not going to bother troubleshooting 11.10 (since it takes several hours to go through the install). I am just going to ignore it, continue to use 11.04 and hope that 12.04 is better.
Update – 21 October 2011
I downloaded and installed the latest updates from Ubuntu and this has resolved two of the three issues I had:
The Main Menu Manager now works. I was able to add GNAT GPS to it and can now access it from the Unity Dash interface.
The (imaginary?) network problems that were slowing down and being reported during boot up are now gone. Ubuntu 11.10 now boots faster since it is not waiting for some (imagined?) network connection.
I still have the same issues described above in More Hang-ups:
Select Best Server stops about half way though (mind you, I stopped it after about an hour since it seemed to be going no where just like the overnight attempt I ran a few days ago)
the error message about not being able to find a suitable server is still there. I am not sure if this is because a real error occurred or if it's because I terminated the Testing download servers dialog and this is just a poorly worded message which should really read something like: "A suitable download server was not found because testing was terminated by the user."
the Software Sources dialog does not respond to the Close button click. The only improvement, if it's an improvement, is I can grab and move the dialog around the screen (previously, it was completely unresponsive). Still, the only way to close it is to kill all the threads associated with the process.
If you are having some functionality issues and your network connection is working (Even if Ubuntu 11.10 says it has problems), then I strongly recommend downloading the latest updates. I imagine these updates will be automatically installed when you do an upgrade from 11.04, but I make no guarantee.
Update – 24 October 2011
Despite my earlier statement that I would ignore Ubuntu 11.10, I haven't. I spent some time on the weekend looking to replace the desktop environment and uninstalling the Unity interface. I must have uninstalled too much because I trashed the entire install – it would no longer boot to a login screen. So I deleted that install and reinstalled Ubuntu 11.10 in a new virtual machine. The settings and process were the same as before, except that I only gavfe the machine 512Mb of memory.
This time the install went smoothly. There was no hang-up at the cleanup step.
When 11.10 rebooted, I got no network warnings – that's good.
The login interface doesn't have all the options that were present before. This probably means when the install failed the first time, it did not completely clean up the old desktop interfaces: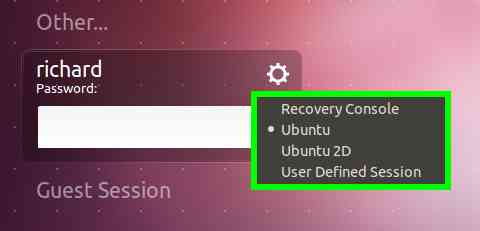 While I had no network issues, I find the Main Menu application doesn't work – just like before. When I checked, there were no updates to install – meaning that upgrading from 11.04 to 11.10 includes any relevant updates.
As well, trying to find a faster download centre results in the same hang part way through the process – as before.
It's getting better, but still needs work.
Addendum – 19 October 2011
I was surprised how quickly and how popular this article became. On the day it was published it was the second most popular article on my site. And #1 on the next two days. Today (19-Oct-2011) it has dropped to fourth place – but the day is only half over.
Judging from the search terms landing people here, it is obvious a lot of people are having issues with it (click for larger image):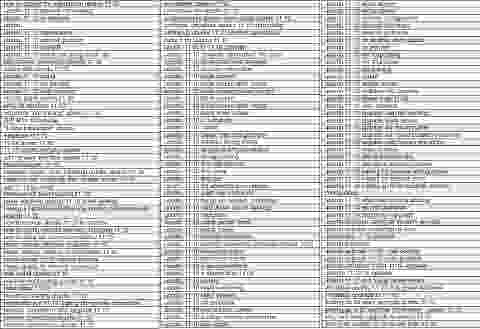 The image displays 133 search queries landing people on this page – it is not all the queries, just what I could reasonably fit into a single landscape page and then screen capture. Why an image instead of a table of queries? Listing the queries as text would skew search results – I only want people showing up because they want to read about my impressions, not because they think they can find answers to their problems (never mind a lot of visitors are showing up looking for solutions to problems).