These instructions are for Windows XP with Service Pack 3. The procedure should be the same for other versions of Windows, but no guarantee is made.
Some images may be clicked for full sized versions.
Why would I want to disable the IIS?
If you have installed Apache Server, either as part of a package (like XAMPP or AMPPS) or by itself, having IIS running will interfere with the Apache Server starting up.
This is because only one service can use the Internet ports 80 and 443 at any given time, so if the IIS is using them, then Apache Server cannot.
How to Disable the IIS
1) Click on the Start Menu button and select Run from the menu. (Or use the keyboard shortcut: windows key + R):

2) Enter services.msc into the dialog and click on OK: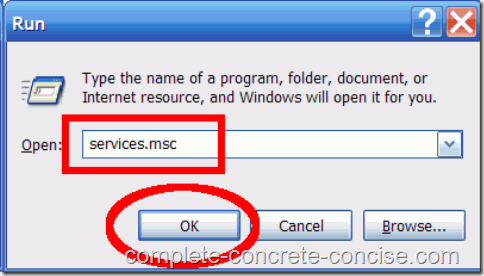 3) The Services Window will open. Find the IIS service.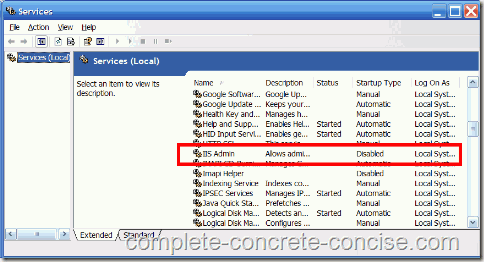 4) Check that the IIS service is disabled. If it is set to Automatic or Manual, then you will need to disable it.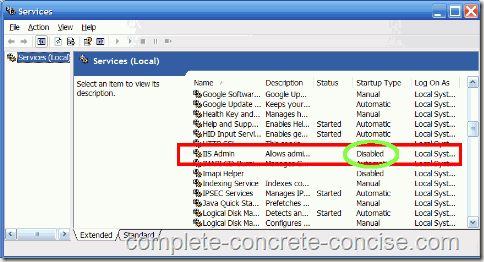 5) To disable the service, Right Click on the service and select Properties from the pop-up menu: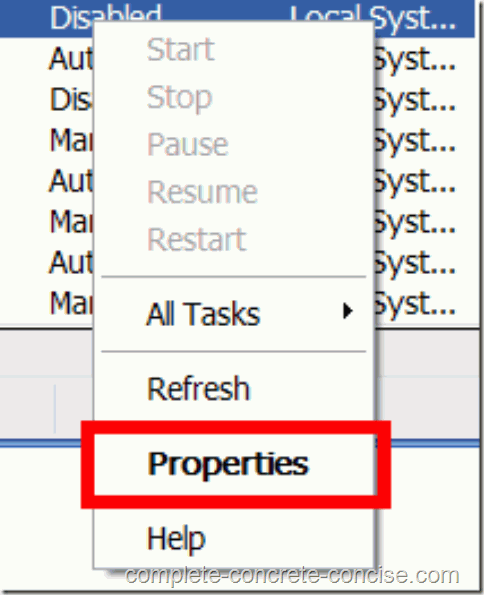 6) Select Disabled from the Startup Type drop down menu. Click on the OK button: